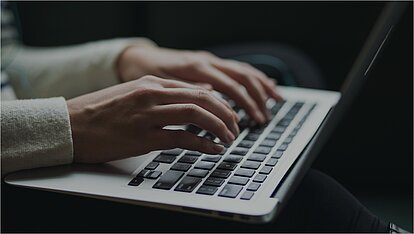 Copywriting
ALWAYS UNDERSTANDABLE – NEVER BORING.
There should actually be a witty advertising text here to get you to hire us. But do we really win a single mandate? Your trust? We prefer to let our wonderful clients talk. They know best whether we find the right words. For annual and sustainability reports. For websites and magazines. For finance freaks and strategists. For corporate communication that is always understandable – and never boring.
Our Services
Analysis and Consulting
Text expert report and best practice

Textual conception

Selection of suitable copywriters

Impact analysis with the help of artificial intelligence

Corporate wording

Workshops for in-house editors
Editorial
Research

Text revision

Copywriting

Briefing and management of freelance copywriters
Quality Assurance
Audit consistency by qualified consultants

Editing

Proofreading
FACTS & FIGURES
Better copywriting.
"We attach great importance to communicating our corporate strategy in a professional and comprehensible way. Kirchhoff Consult supports us in this with content expertise and a feeling for language."
– Ole Richert, HEAD OF COMMUNICATIONS Group & Europe, K+S