KWS SAAT SE & Co. KGaA
Seeding the Future for Generations
Annual and Sustainability Report
The KWS Online Annual Report combines content from two publications: Annual Report and Sustainability Report.
All essential information can be found in a clear design on a compact and reader-friendly website.
Client
KWS SAAT SE & Co. KGaA

Project
Annual and Sustainability Report (print/online)

Category
Reporting, Digital, Design, ESG
Services
Content and graphic conception
ESG Consulting
Consulting and project managementt
Design and layout
PDF creation
quicknavigation
Long scrolling – not at all.
A specially developed quick navigation guides the user quickly to the relevant content.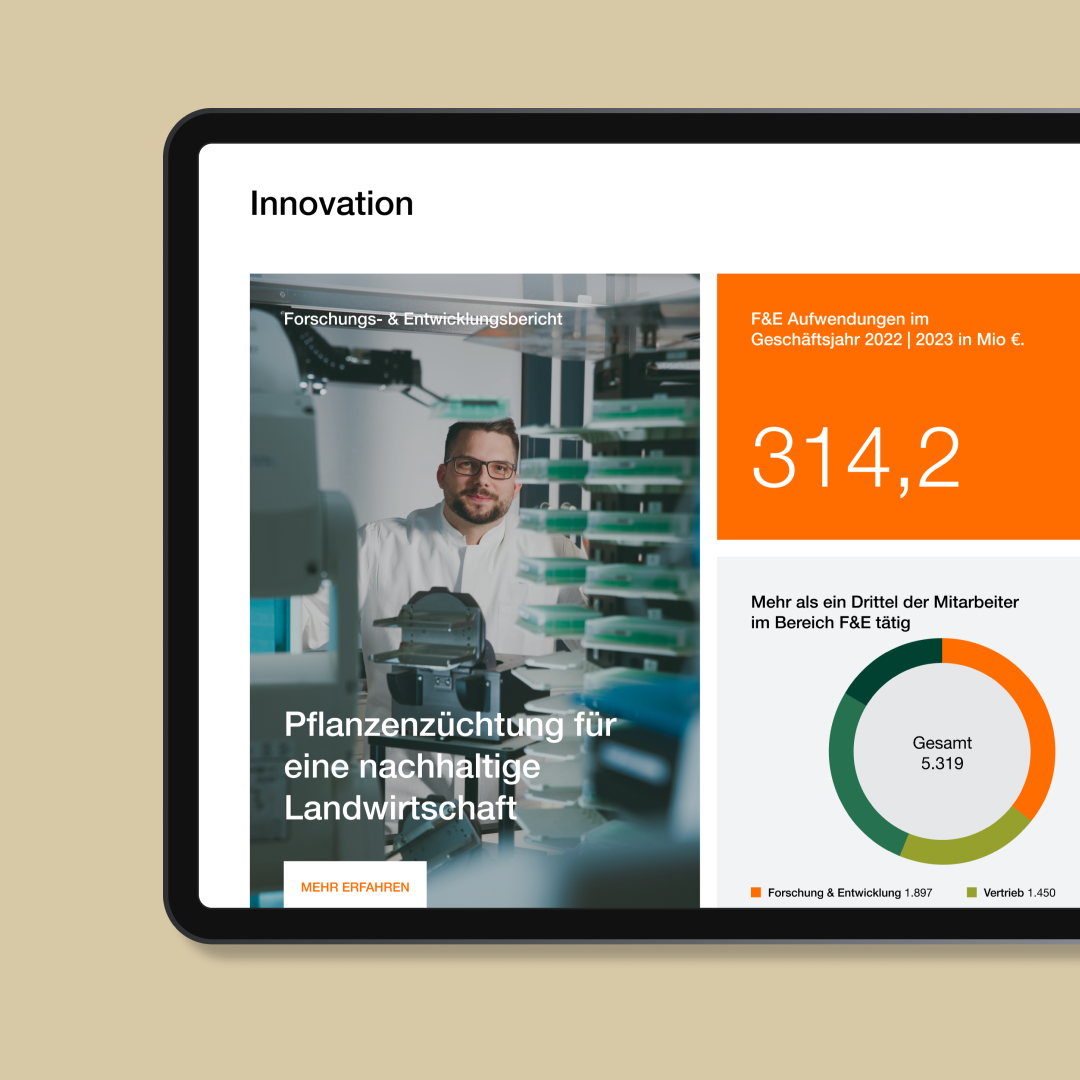 COMPACT INFORMATION
Everything at a glance: A dashboard displays key figures and infographics and also serves as a teaser for more in-depth stories.

Download area
Separately prepared PDFs are available for download.