Annual and Sustainability Report
A comprehensive report that serves all stakeholder groups. Magazine, annual and sustainability report - all in one publication. And because it is a product from Porsche, it is not only the inner values that fascinate - but also the high aesthetic level that makes people so enthusiastic about the brand and its sports cars.
Client
Porsche AG

Project
Annual and Sustainability Report
with magazine

Category
Reporting, Publishing, Design
Services
Content and graphic conception
Text creation and editorial support
Consulting and project management
Design, layout and picture editing
Production
Downloadlink
Annual and Sustainability Report 2022
Something very Special: The first Report after the IPO
With the IPO in September 2022, Porsche has made its way back onto the trading floor. And in reporting, it accelerated from 0 to 100 in record time: The first annual and sustainability report of the listed company is the opposite of a mandatory publication.

In terms of content and design, a report has been created that does justice to the high standards of the Porsche brand. And which also inspires emotionally with an elaborate magazine.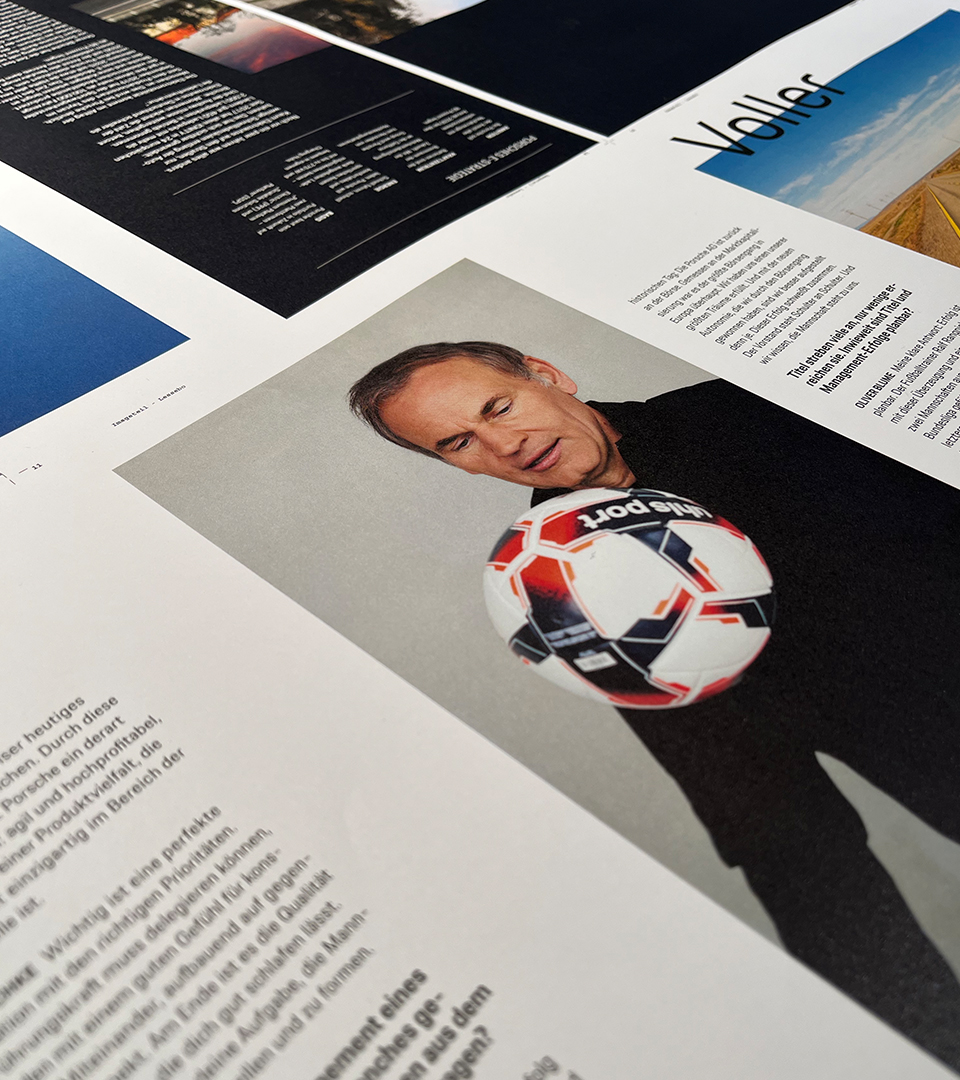 Giving Insights
The magazine articles tell authentic stories, take surprising perspectives and provide unusual insights.

All of this is realised with a special demand on the design. Each story follows a clear concept idea and captivates with its individual design, in which the Porsche vision is expressed time and again.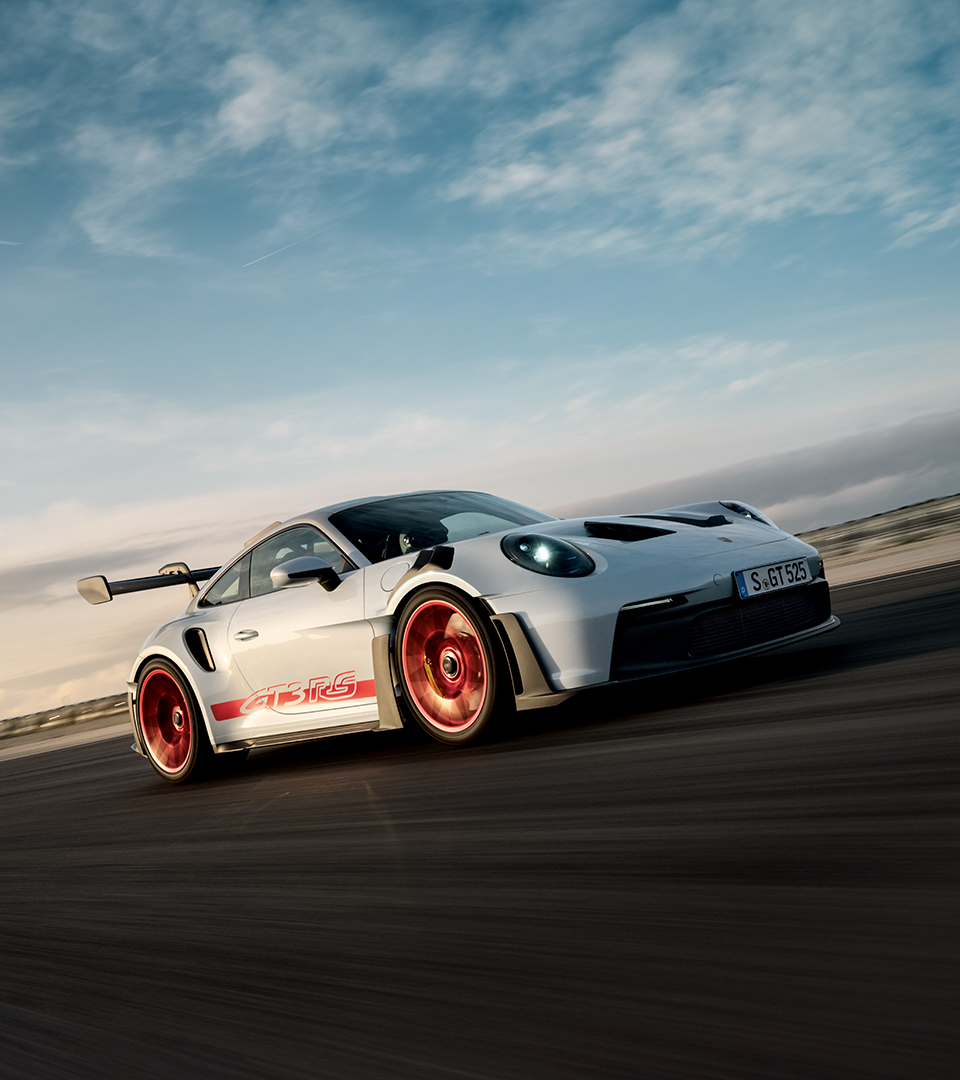 Stylish and Noble


When it comes to printing, Porsche relies on high-quality material and the greatest possible sustainability. Details such as the WKN and the coat of arms are discreetly and stylishly refined. The interactive PDF is optimised for use on screen.