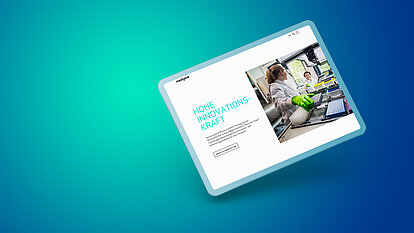 Medigene
Living Immunotherapies.
CORPORATE WEBSITE
Medigene sets benchmarks in the field of immunotherapies. This is also expressed by the corporate website, which we were commissioned to redesign for Medigene. Our mission: to convey more emotion. Check. Convey innovative strength, dynamic and new beginnings. Check. And while we were at it, we repositioned the Medigene brand visually and in terms of content in a branding process.
Client
Medigene AG

Project
Corporate Website

Category
Digital, Design, Film
Services
UX/UI
Programming
Training Content Management System
Branding
Corporate Design
Film
Hosting
Technical Support
REVOLUTION INSTEAD OF EVOLUTION
Originally, it was only planned to further develop the existing logo. But due to the intensive branding process, things turned out differently: new logo, new font, new colour and image worlds. And because immunotherapies are a complex topic, we also integrated explanatory videos on the website that we had previously produced for Medigene.